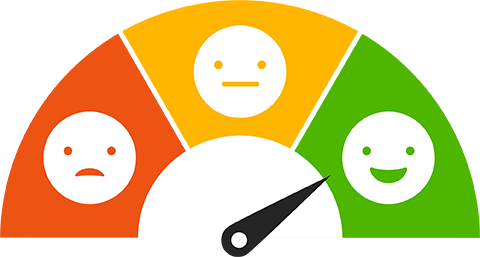 Why is it important to manage your customer relationships?
Satisfied clients consume more and are more profitable. But how to deal with the available organizational sources, which are limited, to optimize satisfaction? This is the question we are propose to answer.
The relationship with the clients is a "vital sign" to any company and may predict a future financial result.
Intensifying Drivers

Generating Satisfaction

Getting Loyal Clients

Generating positive word-of-mouth
and rebuy
SATISFACTION AND LOYALTY PROGRAM
1
QUALITATIVE STAGE
SURVEY OF THE DRIVERS
Survey of the attributes and detailing of the levels of each attribute. Creation of tangible, measurable and scales possible to activate.
2
QUALITATIVE STAGE
MEASURING OF IMPORTANCE AND LEVELS OF SATISFACTION
Measuring the Satisfaction and Loyalty of the clients through a quantitative stage. Tracking the main metrics.
3
MAIN OUTPUTS
NPS
Satisfaction and loyalty index
Influence of the drivers on the satisfaction and loyalty
Gross negatives
Client and benchmarks performance
4
MAPPING
OPPORTUNITY
Generation of an action plan through workshop developed exclusively for the client with a specialized team of moderators.
1st Qualitative Study

Through depth interviews, we identify and comprehend deeply what are the attributes most valued on the attention and on the service model. The attributes are employed so that each point of the scale represents and opportunity of improvement on the tangible level of the service, being possible to activate.
2nd Quantitative Study

With the attributes of the levels of service defined on the qualitative stage, we prepare the questionnaire in a way that the interviewees may not only evaluate the general satisfaction, but also understand how every service happens on a daily basis.
Evaluation of a client and a benchmark or of a competitor.